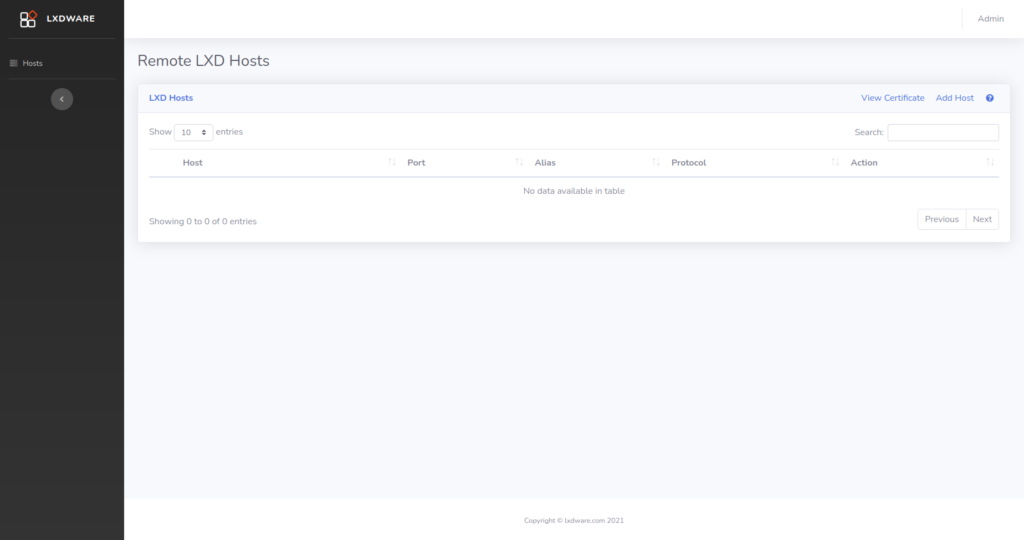 Initial setup
When you first login to the LXD dashboard you will be redirected to the Remote LXD Hosts page. Here you can setup the parameters needed to connect to the LXD servers that you plan to manage.
Help instructions are available on the Remote LXD Hosts page and can be viewed by clicking the help icon located at the top right of the table.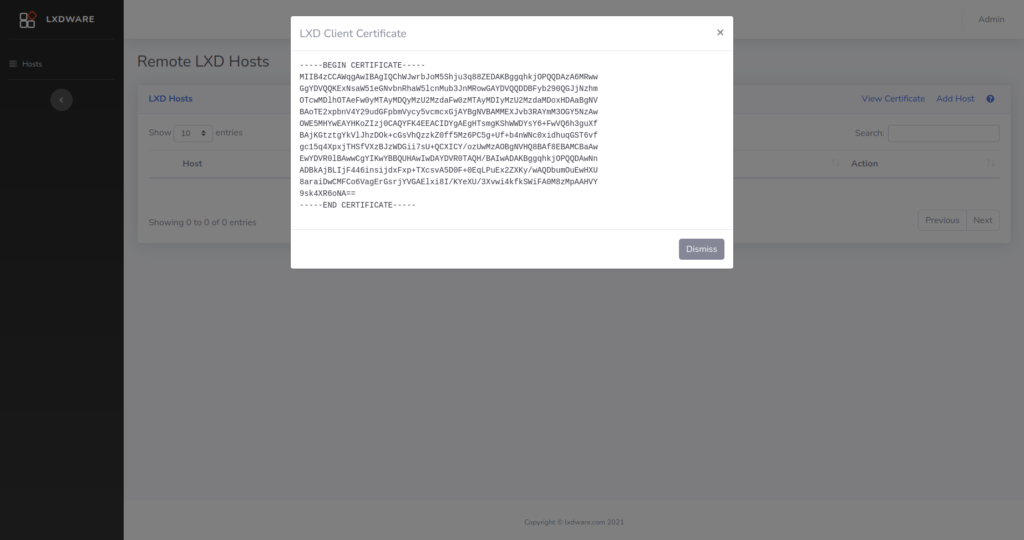 Client Certificate
A client certificate is generated when you first setup the LXD dashboard and is used to securely connect to your LXD servers. Click the View Certificate link to display the certificate. Copy and paste the certificate information into a new file on your LXD server named lxdware.crt.
Import the certificate by running the lxc config trust add lxdware.crt command on your server. If your server was not setup to listen for incoming connections run the lxc config set core.https_address [::] command.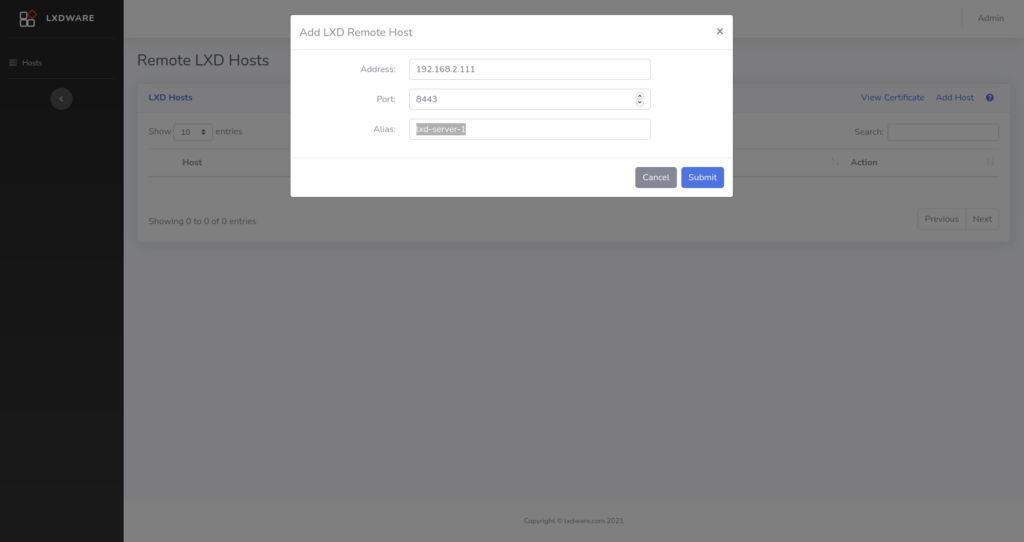 Adding your LXD Server
Now that your LXD server is listening for remote connections and trusts the LXD dasbhoard certificate it is time to add in the connection details of your LXD server. Click the Add Host link to display an entry form.
The Address field can be either an IP address or FQDN of your server. LXD uses port 8443 by default to connect remotely to hosts, however the Port field can be changed for your environment. The Alias field is just a friendly string to quickly identify and differentiate your server.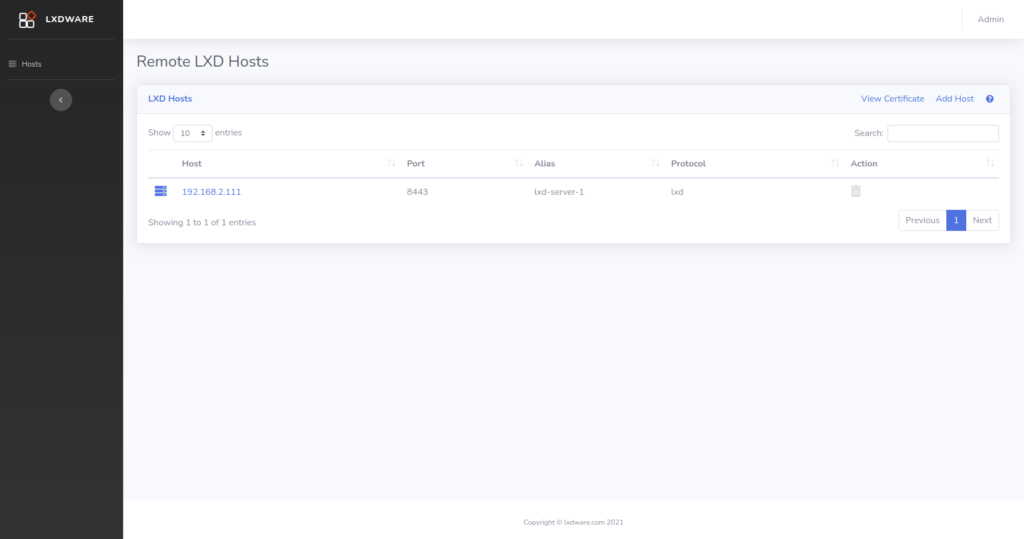 Hosts Table
Once your host has been added to the table, click the link provided in the Host column to start managing your LXD server. You are not limited to the number of hosts you wish to add.
Removing hosts can be completed by clicking on the delete icon in the table. This will remove your host connection information from the LXD dashboard database. If you are removing a host be sure to also remove the client certificate from your LXD server.